News & Events
Environment & Science
Binational Public Advisory Council celebrates St. Clair River restoration efforts
November 10, 2022/By: Bluewater Association for Safety, Environment, and Sustainability
On September 13, 2022, members of the Binational Public Advisory Panel (BPAC), along with local politicians, members of Aamjiwnaang and Walpole Island First Nations, and a number of local community groups and environmentalists from both sides of the St. Clair River, were invited to set sail aboard the Duc D'Orléans to celebrate the binational efforts to restore the St. Clair River and the 50th anniversary of the Great Lakes Water Quality Agreement (GLWQA). The GLWQA represents a commitment between Canada and the United States to cooperatively work together to "restore and maintain the chemical, physical, and biological integrity of the Great Lakes System". 
The group was treated to a performance by a pair of First Nation drummers during boarding and enjoyed a scenic cruise down the beautiful St. Clair River while hearing presentations from local environmental groups recognizing accomplishments to revitalize the health of the St. Clair River over the past 50 years. The St. Clair River was identified as an Area of Concern (AOC) back in 1987, and since then seven of the original twelve impairments have been redesignated as delisted, meaning that they are no longer recognized as an AOC. Most recently, four of the AOC's (Degradation of Aesthetics, Beach Closings, Restrictions on Dredging Activities, and Bird and Animal Deformities), have been delisted since 2016 and were highlighted and celebrated on the cruise. The partnership between Canada and the USA has been an integral part of the revitalization of the St. Clair River and work on both sides of the river actively continues on the five remaining AOC's.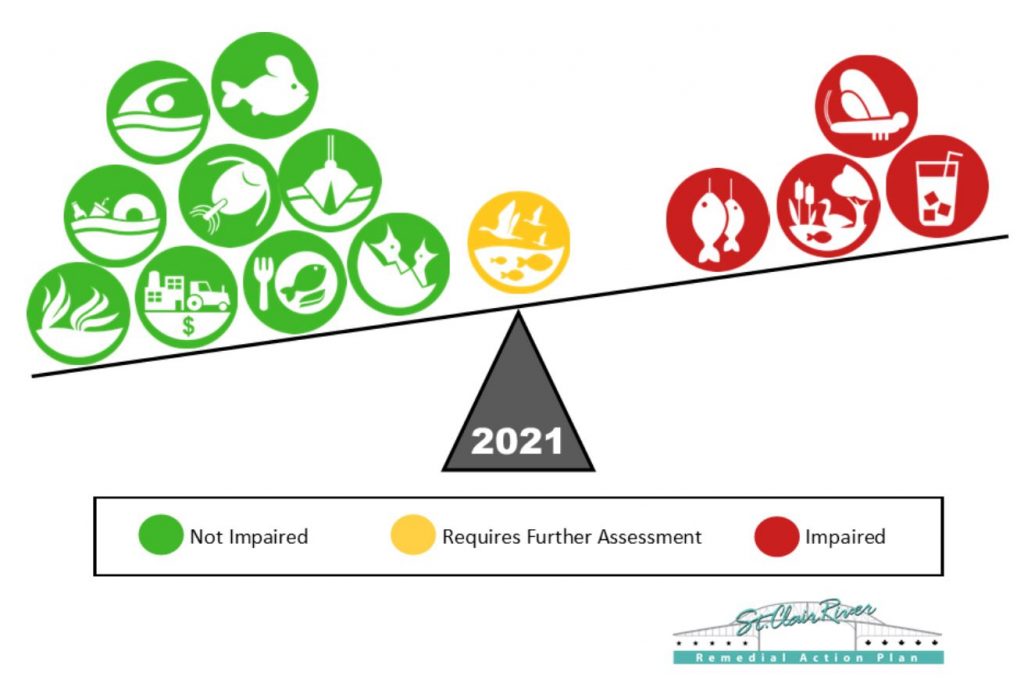 To recognize the 50-year anniversary of the signing of the Great Lakes Water Quality Agreement, a commemorative logo was designed by Aamjiwnaang community member, Janelle Nahmabin and was represented at the Great Lakes Public Forum that was held in Niagara Falls in September.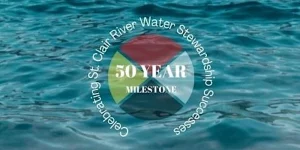 For more information about the Binational Public Advisory Council and restoration efforts for the St. Clair River, please visit the Friends of the St. Clair River website – https://friendsofstclair.ca/ 
Newsletter Sign-Up
News and project updates delivered weekly to your inbox.