News & Events
Environment & Science
Natural Resources Minister Makes Visit to Sarnia
January 27, 2023/By: Bluewater Association for Safety, Environment, and Sustainability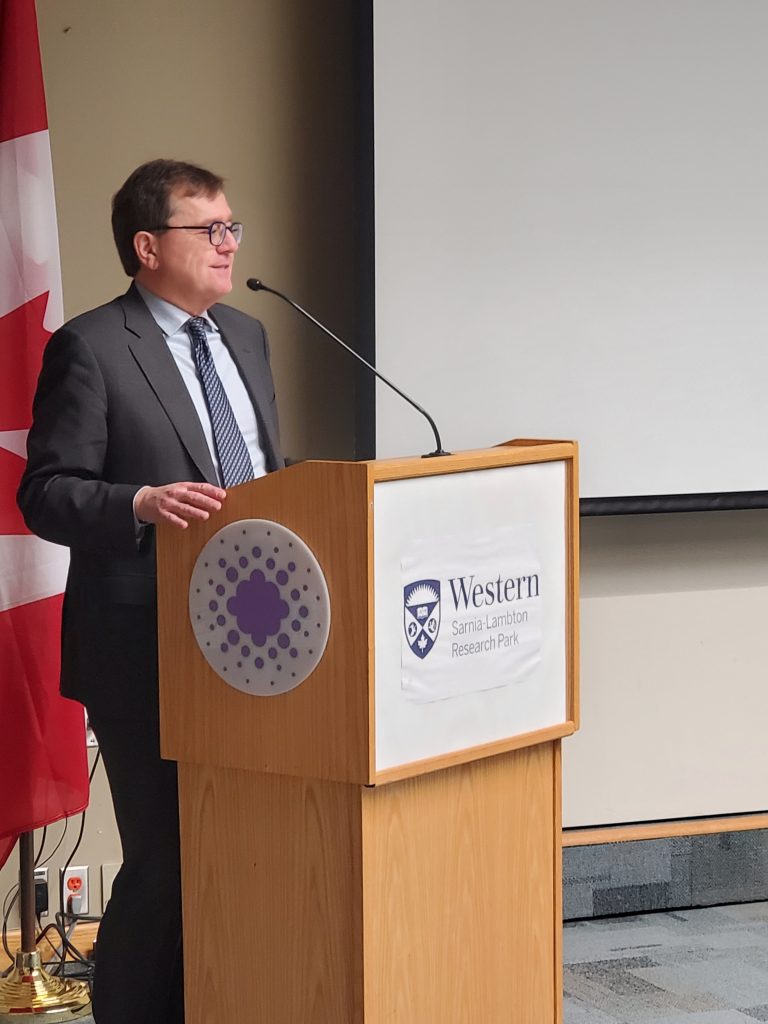 Photos by Kerry M Gabriel/Kerry's Klips Photography
Natural Resources Minister, Johnathan Wilkinson was invited by Sarnia Mayor Mike Bradely to attend the Western Sarnia-Lambton Research Park on January 23, 2023, to discuss how Sarnia can be leveraged as part of the shift from traditional oil and gas sectors to a low-carbon future.
The Minister's visit included a tour of the labs and pilot facilities at the Research Park, which acts as an innovation hub for start-up technology companies, as well as presentations by key organizations with respect to local hydrogen, clean-tech, environmental, and energy initiatives, and a roundtable with local community leaders.
A number of BASES industry members already have extensive development plans in place for low-carbon initiatives. Shell announced plans last year to construct infrastructure for biodiesel blending at its Manufacturing Centre in Corunna, Imperial has introduced new battery technology that reduces the site's demand on the electricity grid, and Origin Materials is on target to start up their pioneer carbon-negative facility this spring which uses plant-based feedstocks to create a wide variety of sustainable materials such as plastics and textiles.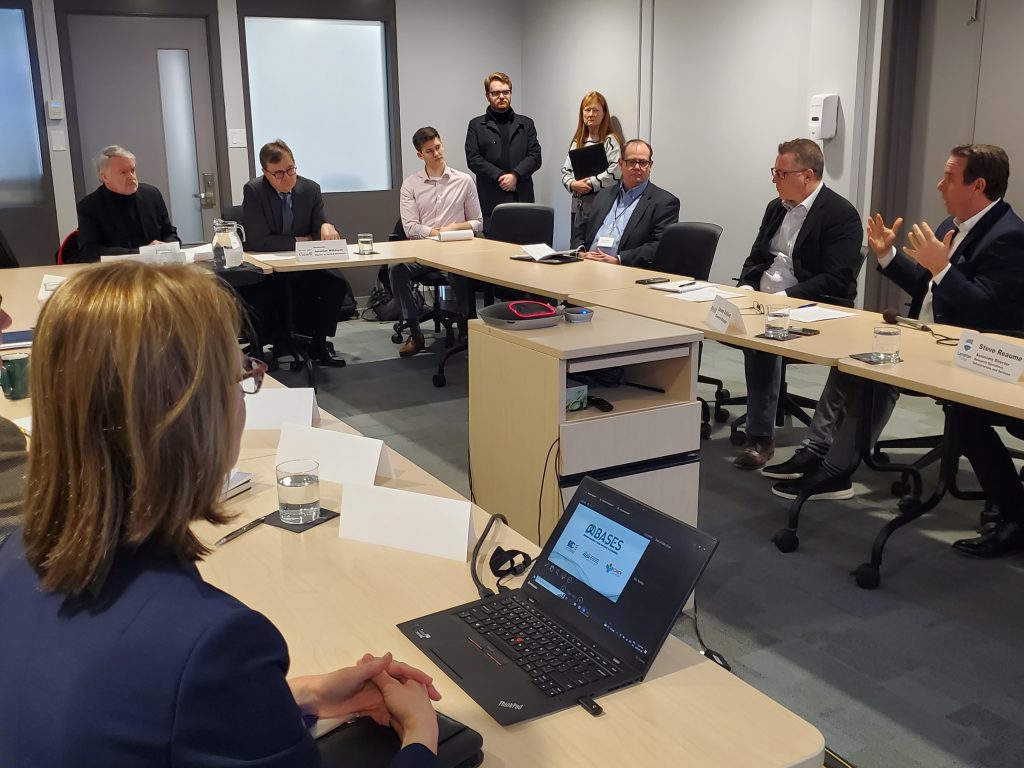 BASES General Manager, Jason Vaillant (pictured above), spoke to the Minister on behalf of local industry and highlighted the region's long history of collaboration and partnership and the opportunity for our area to play a role in energy transition.  "We do not need to start from scratch when it comes to building the low-carbon economy," said Jason, "We believe that the existing infrastructure in our region, along with Sarnia-Lambton's highly skilled labour and contractor base, can be leveraged to support Canada's low-carbon future.
Read more about this story here: https://www.theobserver.ca/news/local-news/future-of-sarnia-areas-oil-and-gas-jobs-has-ministers-attention
Newsletter Sign-Up
News and project updates delivered weekly to your inbox.