News & Events
Environment & Science
SLEA Capital Upgrade – Data Acquisition & Reporting
March 25, 2022/By: Bluewater Association for Safety, Environment, and Sustainability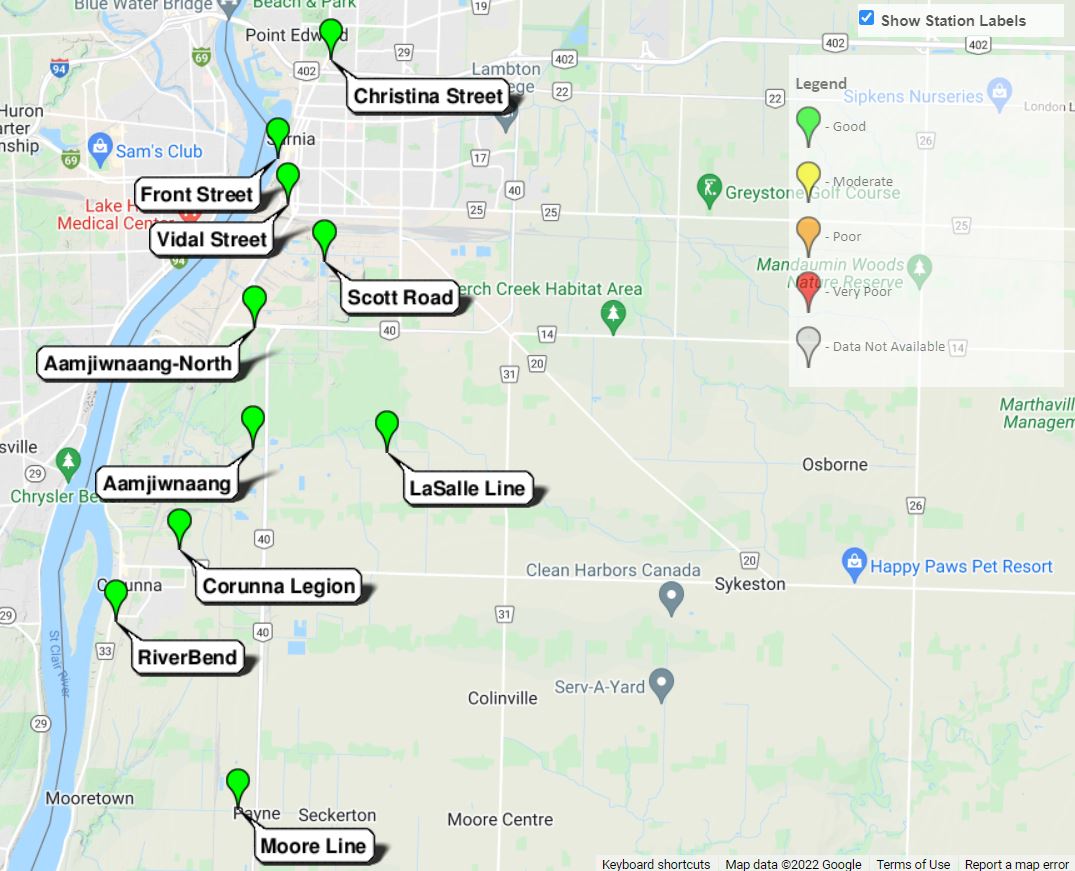 SLEA, through their vendor RWDI, recently completed work on upgrading the systems that receive signals from our monitoring equipment, send this information to a protected offsite server, and post measures to the Clean Air Sarnia & Area (CASA) website.  This new technology aligns our local air monitoring network with the same systems used by the Ontario Ministry of Environment, Conservation & Parks.  It creates significant improvements on data reliability as these new systems are remotely monitored with the ability to diagnose and make corrections automatically and/or dispatch technicians to investigate – ultimately lowering station downtime.  The new system designed by RWDI also provides our member companies with more advanced analytics and reporting for the specialists to access as needed.
As the Sarnia-Lambton Environmental Association (SLEA) continues its capital upgrades of the regional air monitoring system, the Clean Air Sarnia and Area (CASA) website is also undergoing upgrades to provide scientifically accurate and representative data to SLEA members, the Ministry of Environment, and the public. To find out more about CASA, please click HERE.
Newsletter Sign-Up
News and project updates delivered weekly to your inbox.