News & Events
Environment & Science
SLEA receives approval for air monitor installation at Aamjiwnaang First Nation
January 27, 2022/By: Bluewater Association for Safety, Environment, and Sustainability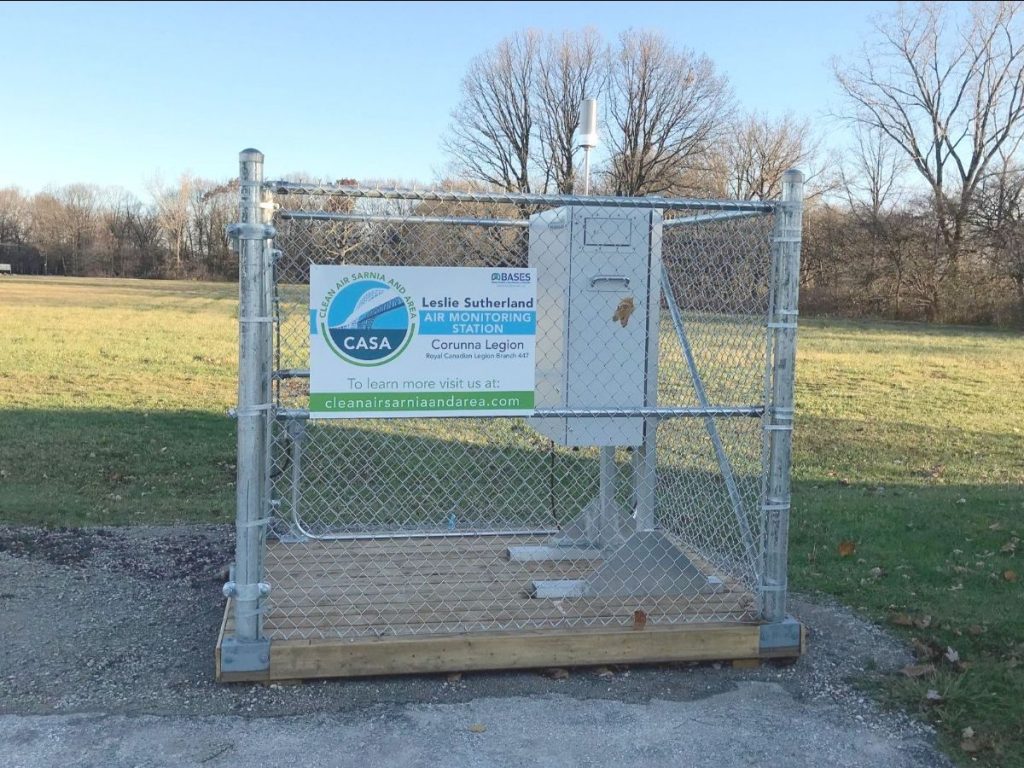 The Sarnia-Lambton Environmental Association received final approval to install a new air monitoring station at the Aamjiwnaang First Nation Binoojiinyag Kino Maagewgamgoons Day Care.
Crews are preparing to begin work on a gravel pad and power connections that are required for station installation.  A station enclosure has already been fabricated and is on standby at OSP Contracting located in the Aamjiwnaang Industrial Park.
The monitoring unit was received by RWDI Environmental Consultants, commissioned, tested, and made ready for transport to location.  As work is completed on this project, air monitoring data will soon begin to flow from this unit to the Clean Air & Sarnia Area (CASA) website.  The CASA website is designed as a one stop shop that provides the community with an understanding of ambient air quality in the Sarnia area, and how air quality compares to Ontario's standards.
The addition of this new station to the network provides even more information for audiences to access and review as part of the overall monitoring program established for the Sarnia-Lambton airshed.  For more information on CASA, please visit www.cleanairsarniaandarea.com.
Newsletter Sign-Up
News and project updates delivered weekly to your inbox.